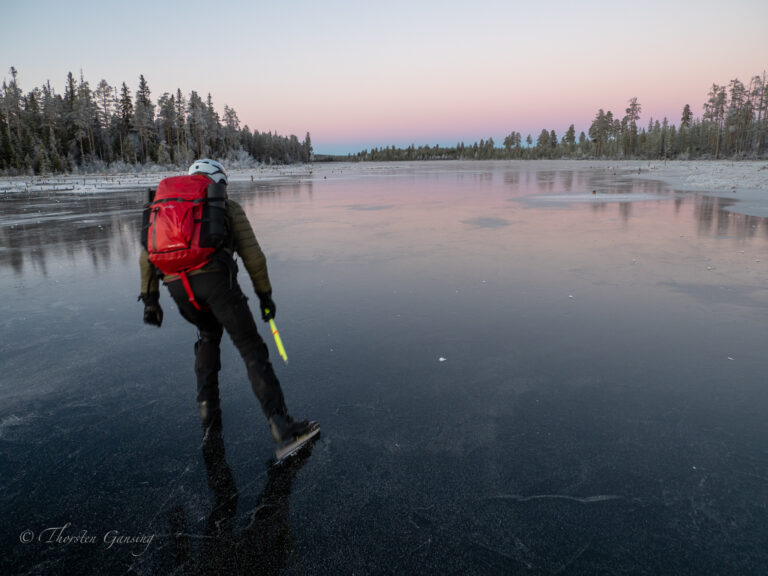 The natural way for humans has always been to travel on the water. Share the experience with us in a kayak in summer and wild skating in winter. Sweden has 96 000 lakes, more than 200 000 km coastline. Lots of water systems are awaiting! 
Experienced guides share their knowledge in the most diverse environment "In Water and on Ice".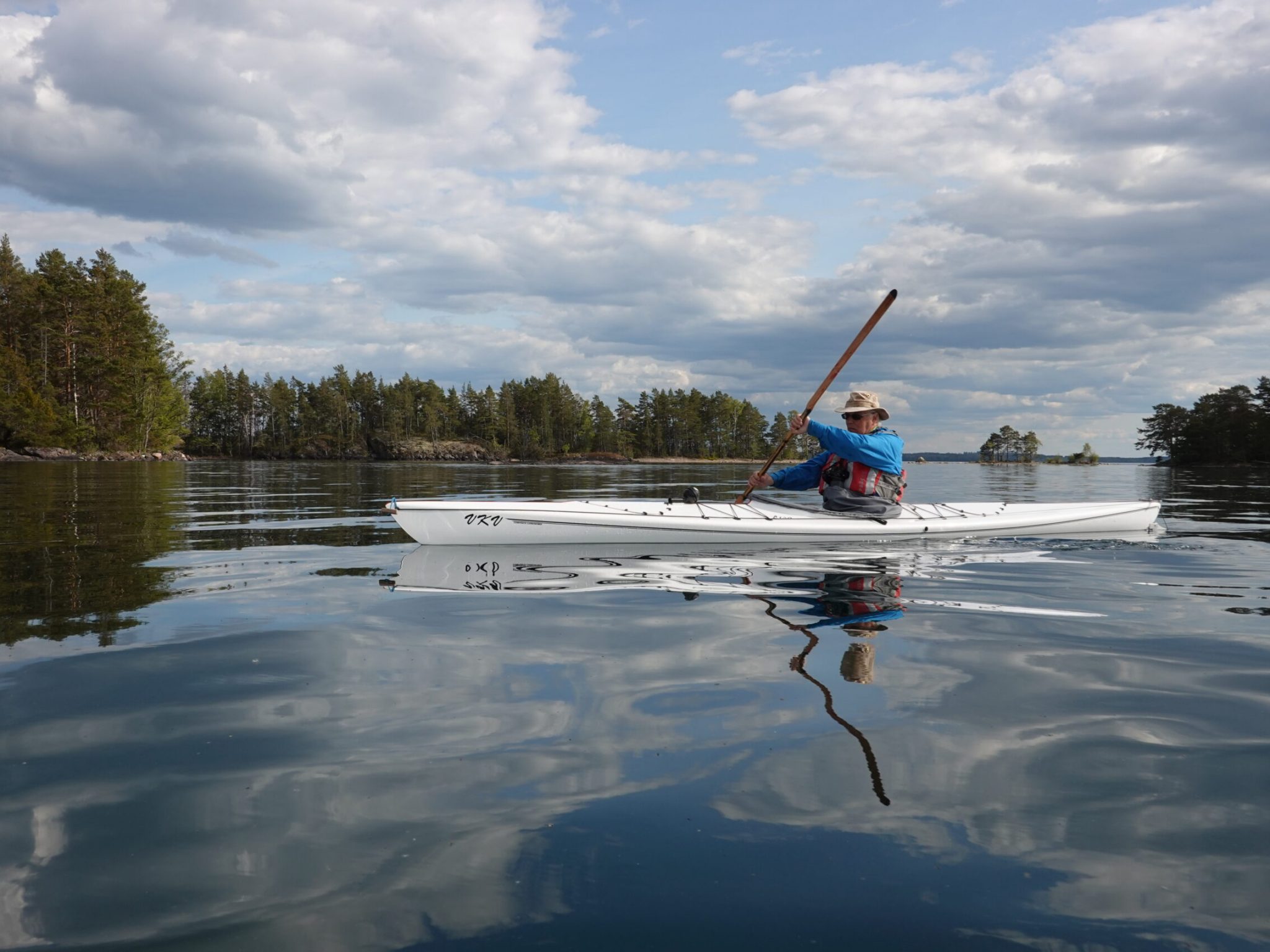 The excursions are based on the principles of ecotourism. We prefer to use ecological and local products and services. 
Thorsten Gansing is a Forester and a Natural Resource Teacher. He has been working with Outdoor Education for more than 30 years.
+46 70 220 62 95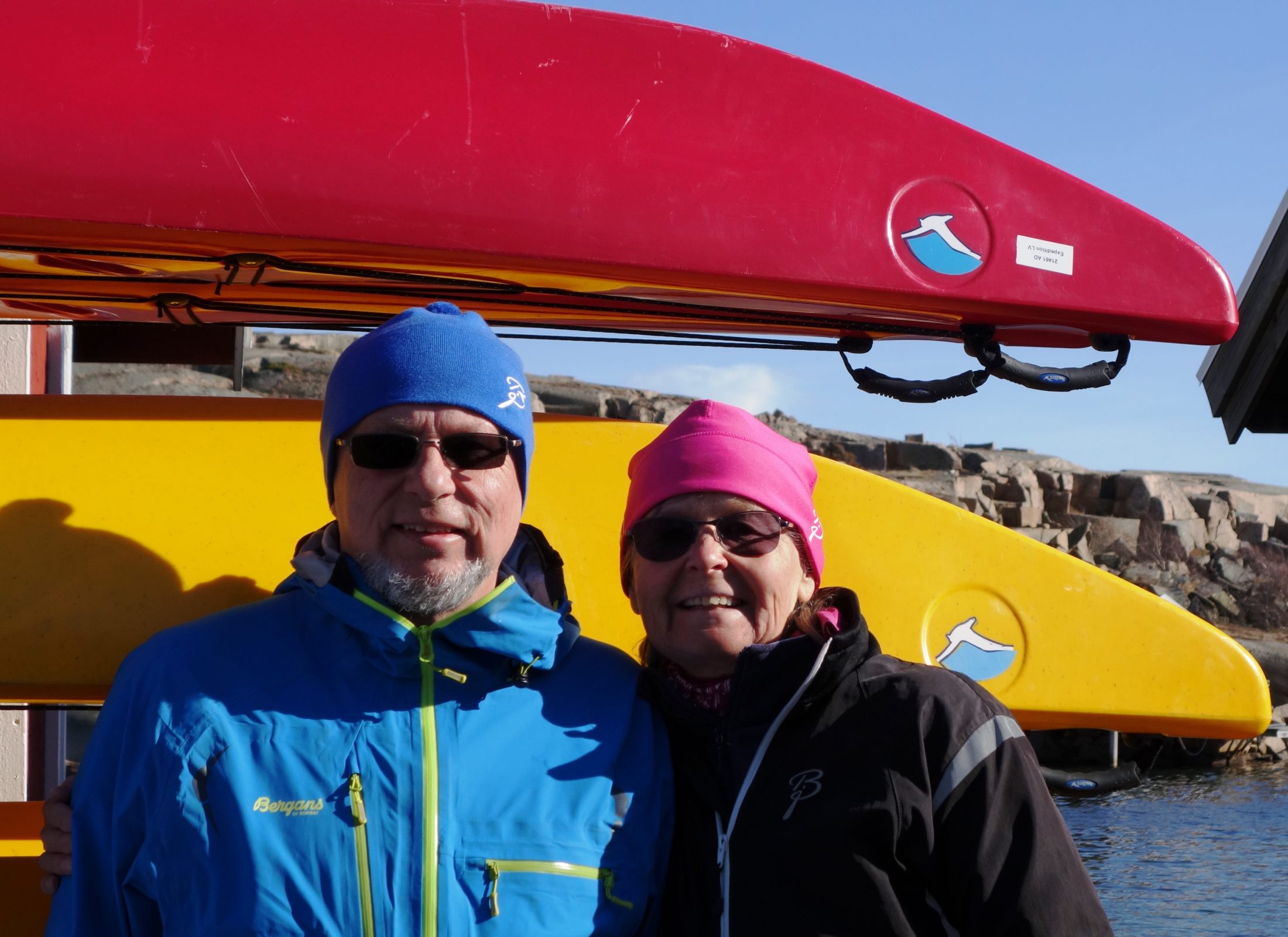 Birgitta Gustafsson is a teacher and educated Nature Experience Guide. She has been working with people throughout her career.
+46 70 325 24 91
Join us "In or on water" – from the salty West Coast to the big lakes Vänern and Vättern. Our wild and unspoilt nature gives us the silence and tranquility that heals our souls. We strengthen the experience and learn about nature  and culture in the most diverse environments all seasons.           All kind of private groups and families are welcome!
We capture the moment together with you!
"The trip with you was definitely one of our highlights of our holiday" – Monika, Mirjam and Cristine from Germany.
"The beaver safari was a great experience!" – Petra Netherlands
"Very professional and educational" – Stephan Switzerland
"Kajakkursen med er var helt fantastisk. Det blir absolut kajak för oss!" – Eva och Erik, Sweden
"Kajakturerna med er gav mig modet att öppna dörren till en ny värld – den bohuslänska skärgården från ett kajakperspektiv. Och insikten att det aldrig är för sent att förverkliga en dröm." – Anita Ulricehamn, Sweden
"Dear Birgitta and Thorsten, We like to thank you again for the wonderful days we had with you. We really loved and enjoyed the skating in the fairytale scenery and the perfect ice conditions. We also met new friends and together that is  one of the nicest things that can happen.
We spent our evening by watching the photos and videos of the skating and we look back with very warm feelings. Thanks again! " – Jur and Margaretha Pels Netherland.
"I had the pleasure of experiencing a day with In Water On Ice. What an amazing time. They were knowledgeable about their territory (birds, islands, lakes, other animals, vegetation), friendly and professional. I could clearly see that they do this out of their personal love and passion of the sport. I would recommend them 100%." – Heather Herbeck, former kayak school manager, White Salmon, Washington
"Veldig bra opplegg og tur" – Olav Fœster og Øystein Wien, Norway