Before we get started we make sure that our group is prepared for a safe paddling experience. If needed, you will learn the basic paddling techniques at the starting point, to be ready for paddling. We plan our tour together depending of the desires of you. Tea/coffee, snacks, lunch and full paddling equipment are included. Bring water and change of clothes – rain clothes if needed, otherwise sun block and hat. Good general health and ability to swim 200 m is required. Minimum of 4, maximum 10 participants. Private groups – always 2 nature/kayak guides.
         4.  Lurö Archipelago Nature Reserve

The tip of peninsula Värmlandsnäs is a perfect starting point to experience the huge Lake Vänern. By a shallow sandy beach, we launch our kayaks for a five hour tour. In shelter of islands we paddle in company of divers, cormorants, ducks and gulls. In the sky we might observe ospreys or sea eagles hunting for their daily meal. There are many possibilities to have a stop for a swim and dive from the rocks. When we are hungry we make stops for home-made snacks and lunch. Maybe we visit the old fisherman's cottage Vithall, which is a museum and shows life in days gone by. If weather conditions are good we might reach the main island Lurö, where it is possible to make an overnight stay and prolong another wonderful day of kayaking.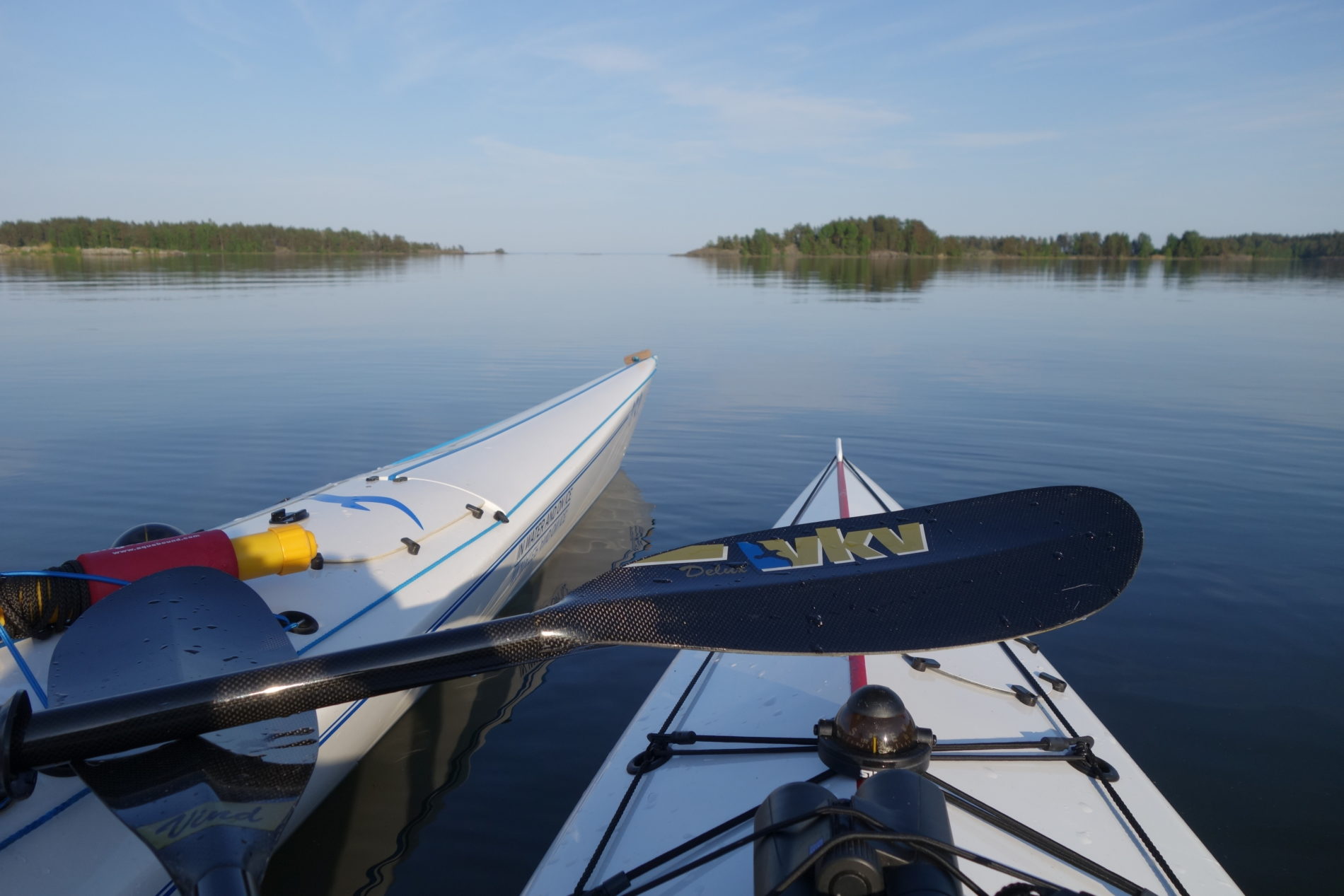 5. Tösse and Yttre Bodane Archipelagos Nature Reserves
Situated in the west part of huge Lake Vänern we find two virgin nature reserves, perfect for paddling. As winds often come from south west, these archipelagos are often sheltered. The myriads of low islands, some covered with low pine forest, are magical to investigate and paddle around. To reach the outer islands and overlook the vast waters and the horizon towards east is stunning. The human history probably dates back since the inland ice melted and formed Lake Vänern to a fresh-water lake. We make stops on places of geological and nature interest, of course for having our home-made snacks and lunch and maybe for a swim in the clear water!  After this five hour tour we hope that you just want more.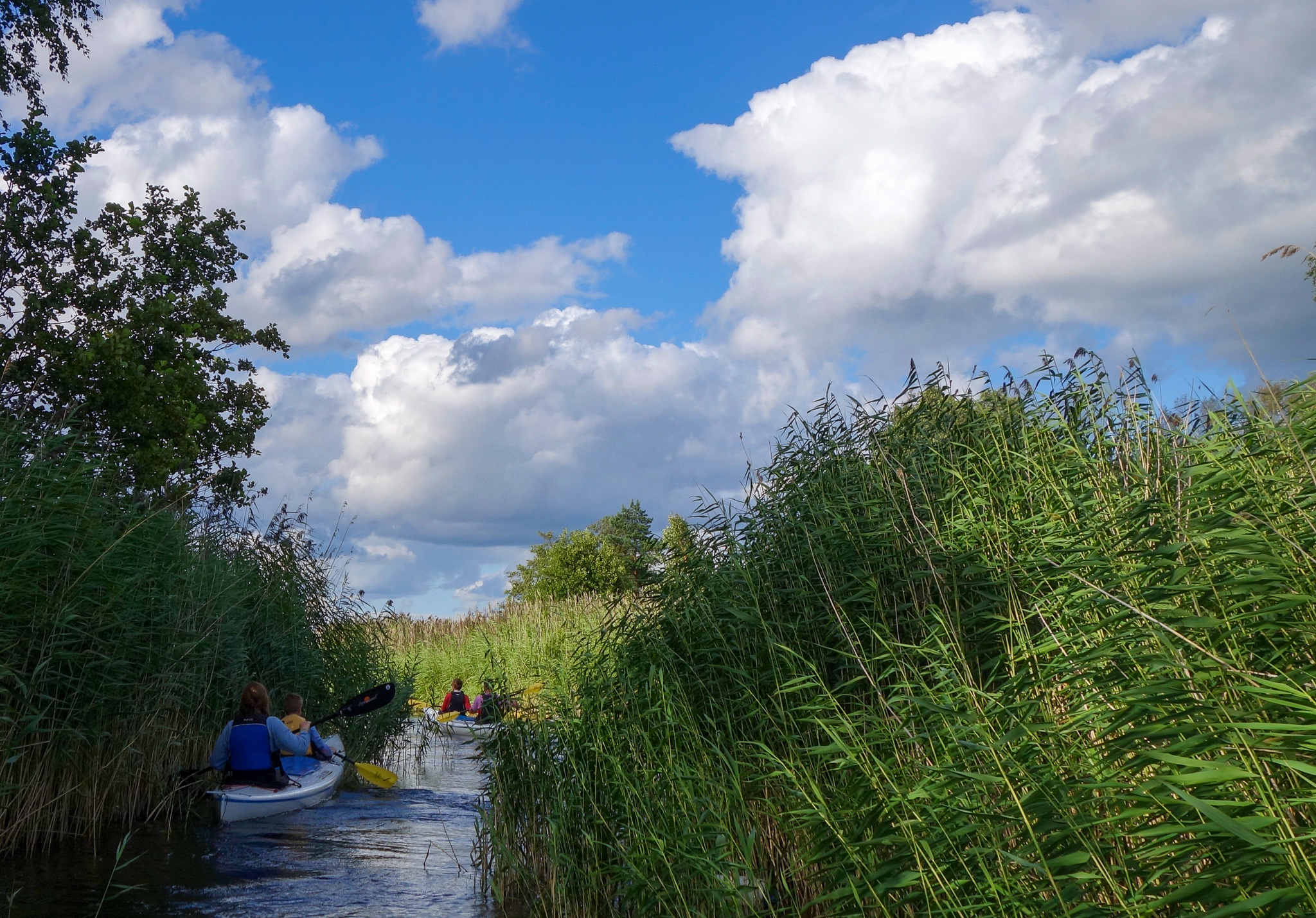 6. Bird and Beaver Safari –  River Byälven Estuary
Experience the wildlife of the reeds and the river from the horizon of the kayak during a three hour tour. River Byälven passes Krokstad Mansion on its way out to huge Lake Vänern. Reeds and water lilies cover big areas of the estuary; a perfect habitat for birds, beavers, insects and fish. In tandem kayaks we paddle out from Krokstad, in morning light or by sunset, with company of a lot of birds as herons, cranes, mallards, and geese. Maybe we spot a white-tailed eagle or an osprey circling above us, hopefully a marsh harrier searching for food. The mystical call from the bittern makes us company. If we are lucky the beaver will show up swimming and suddenly dive with a giant splash with its huge tail. This is a perfect tour from mid-April to mid-June, before human activity starts on the waterways. An overnight stay at Krokstad Mansion with its delicious food is a must!
If you want to experience more of Lake Vänern we offer a private boat trip to Djurö National Park – the most remote island archipelago in Sweden. The main island has many hiking trails and an interesting history which we would like to share with you on a guided hiking tour.