We had lots of wonderful ice not far from where we live. The temperature was really cold – many degrees below zero – and we were looking forward to get more wonderful ice.
BUT – it started snowing! Weather reports showed us where to go.
Lake Vansjø is situated close to Oslofjorden near the city Moss. It is a very big lake. It is said that if you follow the coastline and around all islands/archipelago your distance will be up to 360 km! You get a great feeling that you are skating on the sea along very long fjords.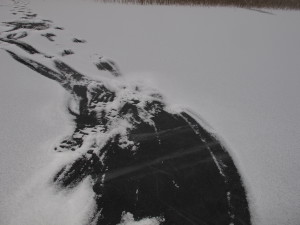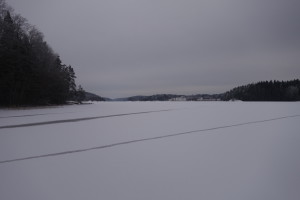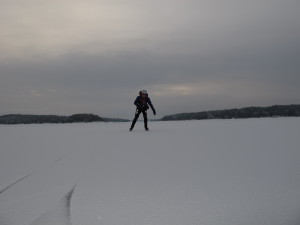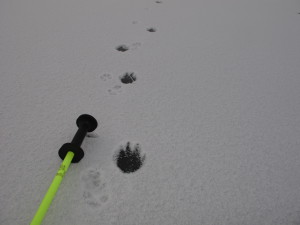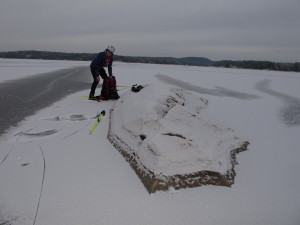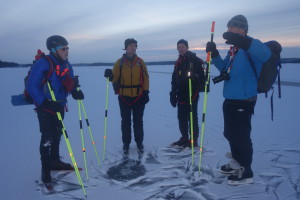 After a wonderful day outdoors the moon showed us our way back in the dark.