Nature wakes up – is there a better place to be than in a kayak silently paddling listening to and observing the birds? We launched at Medevi Brygga – an old steam boat landing stage – and paddled one of our favorite tours – along the islands Gopön, Grepaträdet and Gopön. The temperature is rising in the end of May, the water is still a bit cold and we are alone in the archipelago. The northern part of Lake Vättern has an archipelago which a lot of islands and it is perfect for kayaking as there are few people around.
It's a crispy, clear morning – almost no wind. We paddle between the mainland and the three islands that give shelter from west winds. Suddenly a Eurasian Hobby appeared flying just over our heads. It breeds on one of the islands.
After a refreshing morning swim we enjoy our herb tea and sandwiches. The rock is nice and warm and we are in good company of gulls, terns, mergansers, geese and a lot of singing birds on the island.
Eventually the osprey shows up. For some years a couple has had its nest with successful breeding and we are anxious to know what will happen this year. Sadly the nest by our launching point Medevi Brygga is abandoned.
It was a perfect day to paddle west of the islands towards open water and admire the rough rocks.
We are fortunate to live in a country with so many lakes and a long sea shore line. The right of public access is unique in our country and gives many opportunities for outdoor life.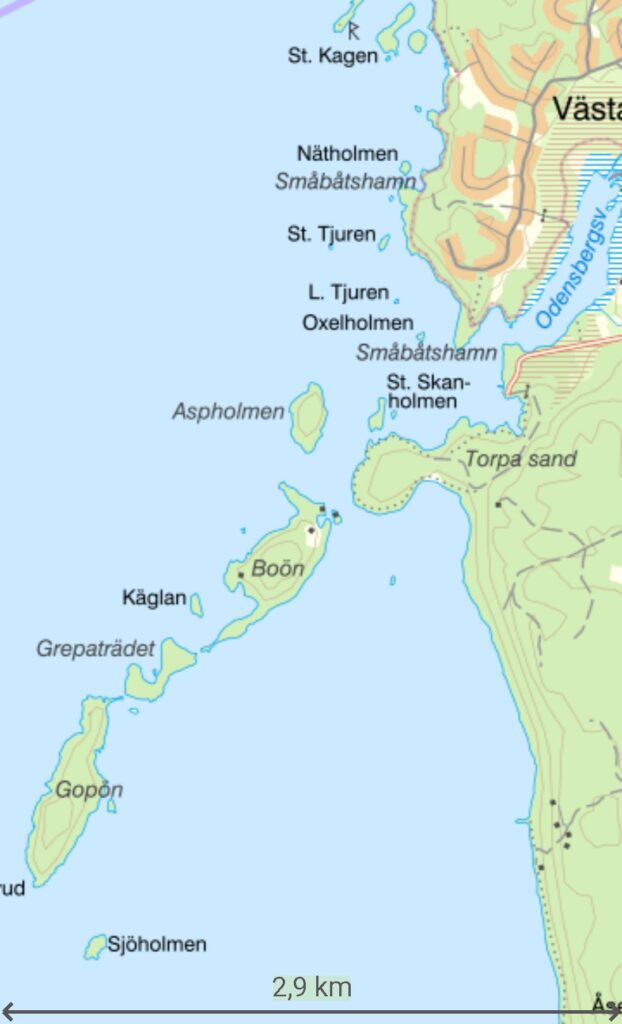 Medevi is situated close to the northern part of Lake Vättern between Motala and Askersund.